The CAST / Galorath meeting in the Washington DC area included excellent presentations and speakers. Thanks to GAO's Karen Ritchie for her presentation covering the GAO Cost Estimating and Assessment Guide.
Karen's presentation: GAO Cost Estimating and Assessment Guide: Best Practices for Developing and Managing Capital Program Costs covered the need for repeatable estimating process, and the concepts and lessons learned from the cost assessment guide.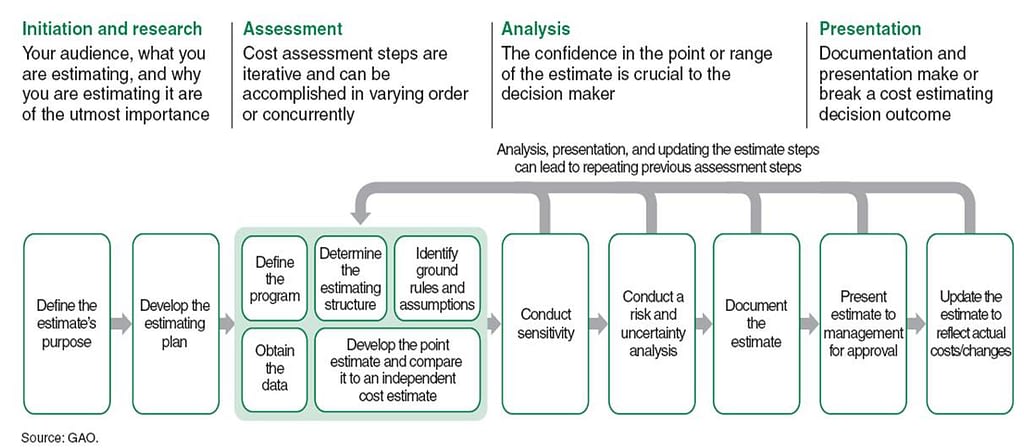 Purpose of the Guide is to
Address best practices for ensuring credible program cost estimates for both government and industry
Provide a detailed link between cost estimating and Earned Value Management (EVM)
Highlight OMB's endorsement of  EVM for measuring cost, schedule, and technical performance
Guide demonstrates how realistic cost and schedule estimates are necessary for setting achievable program baselines and managing risk
The guide includes a 12 step estimating process as well as checklists for auditing estimates and estimation processes.
Go Back